Go Noodle Nine Moon
1069 1st Ave, New York, NY 10022
Order now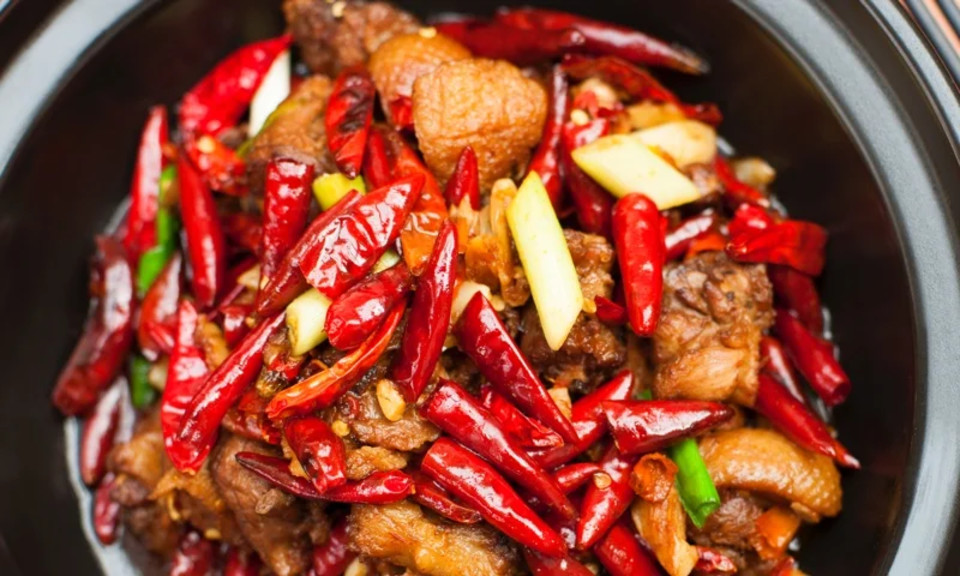 Thomas
Just so consistent. So great. The best Chinese for the money. Nice ingredients. Good portions of the proteins. Great shrimp and even scallops. Trustworthy. Fast. They are like having a nice Chinese cousin who if you pay for the groceries will cook you exactly what you want.
SayNo
Great food and awesome accuracy with order correctness all three times, all within the past 6 months. They actually include chopsticks when I ask for them. Lots of places ignore that request. Love Go Noodle!
Zachary
This little place has it going on! My order is always ready to pick up in 10 mins, reasonable prices for the hood, and they hve roasted pork buns!
laura
i love chinese delivery and this place is the best. Delicious dumplings with a great sauce. Also the boneless ribs are good. try it
Lisa
Go Noodle has great food and great service! My order was correct and ready when I arrived!! Excellent overall!!
Ashley
I order from Go Noodle all the time! Compared to other Chinese food places this is the best! The ingredients they use are always hot and fresh when they arrive to my doorstep. I usually order the combo meals it's a really great deal especially living in midtown. The portions are always huge as I usually save it for the next day! My food came earlier than approximated and I received everything I asked for. I never have a problem ordering from them. They even give you complimentary cup of pineapples! So nice! I also really appreciated that I got text notifications about my order through the apps so I know exactly when I should be expecting it. If you are ever craving Chinese and Go Noodle can deliver to you definitely go with it! Their dumplings are one of my favorite items on their menu!
Amy
Overall, I had a really good experiences here. The food was really good. Although it says free delivery on seamless but I am always tipping 20 percent since I did get yell by the delivery men once for low tip. I understand I am pretty far from the store and sometime ordering food thats only 10 dollars and tipping one dollar is not expectable . I will always tip a bit more especially if the weather is bad. As long as you tip well, there will be no complaints from the delivery men.
SHANELL
I ordered the steamed veggie dumplings, and they are excellent! The vegetable inside was fresh and full of flavor. I was pleasantly surprised that they were freshly made or at least they seem to be made in house. I could taste the difference. Most Asian take-out places sell the frozen/ factory dumplings that are not very good. I'm hooked! and will continue to purchase as long as the quality remains the same! Also, they delivered them lightning fast. Definitely recommend.
Stephanie
I waited pretty long for my order today but they were really nice about it and give me a full refund as well as letting me keep the food as well. I dont think any place does this. Although, the wait was long. The food arrive hot and delicious. If you are couple blocks away from the location its always good to just go and grab it since they are at 58 and first.
Jenny
The food is amazing and the dumpling has blow my mind of. As a Chinese, I love eating dumplings and their dumplings are so good. It becomes my favorite Chinese restaurant in the area! It's on time and amazing. I'll order again!!!!
About us
Asian, Chinese, Dinner, Noodles
Today

Delivery: 10:30 AM - 11:05 PM

Takeout: 10:45 AM - 11:05 PM

Delivery

Monday:

10:30 AM - 11:05 PM

Tuesday:

10:30 AM - 11:05 PM

Wednesday:

10:30 AM - 11:05 PM

Thursday:

10:30 AM - 11:05 PM

Friday:

10:30 AM - 11:05 PM

Saturday:

10:45 AM - 11:05 PM

Sunday:

11:45 AM - 11:05 PM

Takeout

Monday:

10:45 AM - 11:05 PM

Tuesday:

10:45 AM - 11:05 PM

Wednesday:

10:45 AM - 11:05 PM

Thursday:

10:45 AM - 11:05 PM

Friday:

10:45 AM - 11:05 PM

Saturday:

10:45 AM - 11:05 PM

Sunday:

11:45 AM - 11:05 PM